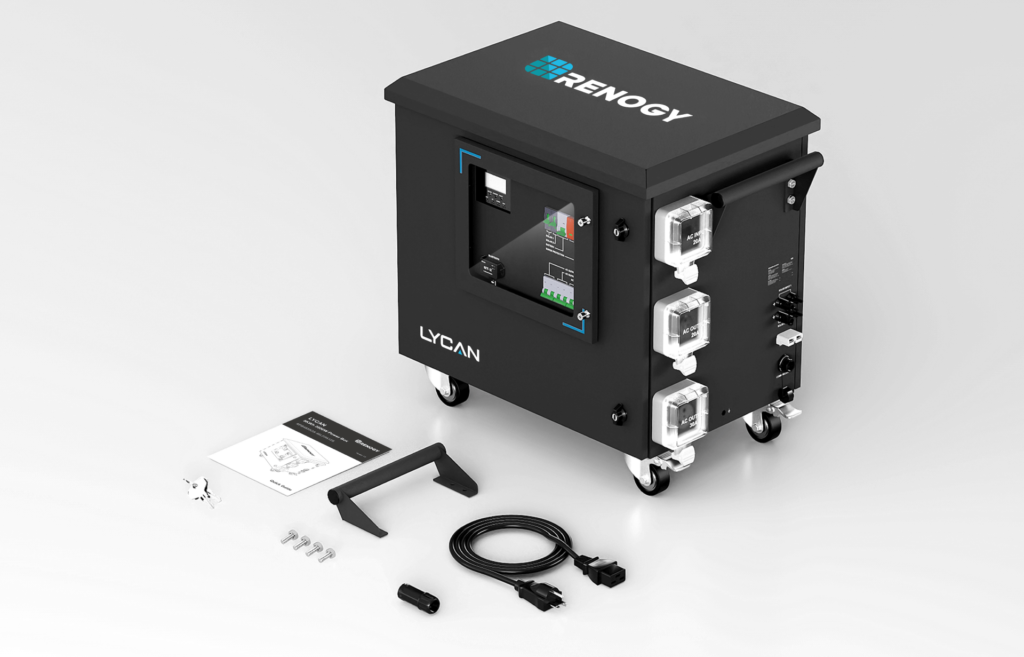 Take control of your own energy
LYCAN 5000 Power Box

The Renogy LYCAN 5000 Power Box is the most powerful all-in-one energy storage system ever, specially designed for emergencies,
power outages, and off-grid homes.
Connect the LYCAN to the electrical panel to provide 24/7 uninterrupted power. The installation is required to be completed by a licensed electrician with two additional accessories, a transfer switch and an adapter cable, which we offer the purchase along with the LYCAN 5000 Power Box.
The 4.8kWh LYCAN can easily power most heavy-duty home and outdoor appliances with a continuous power output of 3500W and peak power of up to 7000W.