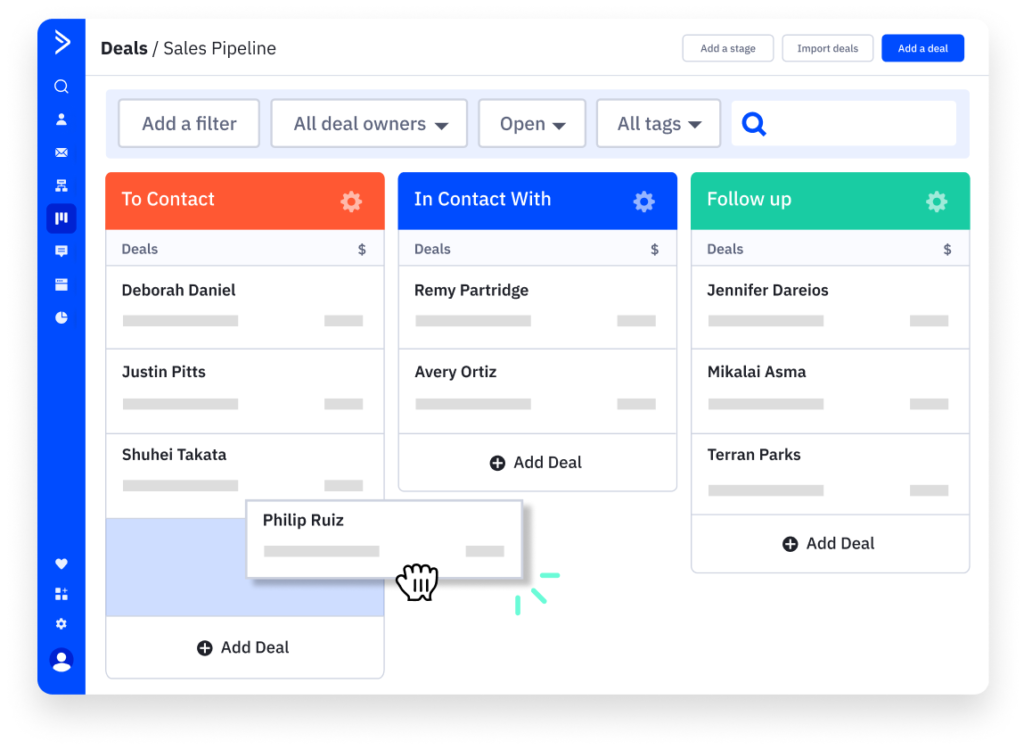 Try it free. No credit card required.
Send exactly what your contacts want
Craft email newsletters, campaigns, and promotions that connect with your customers. Customize your communication to offer exactly what they are looking for.
Automation gives time back to you
Make it easy to run your marketing campaigns. Set up a welcome series with email automation, segment your contacts, or use simple automation workflows to save time and money.
Sales automation helps you sell more
A CRM with email and sales automation keeps all your customer data organized in one platform. Manage multiple pipelines, update deals, and always follow up at the perfect moment.
The email marketing, marketing automation, and CRM tools you need to create incredible customer experiences.
Everything you need to make the path to success shorter